House We Might Buy
10 Someday Dr., Boerne, TX 78006
Location: About a mile north of central Boerne off of Sisterdale Rd.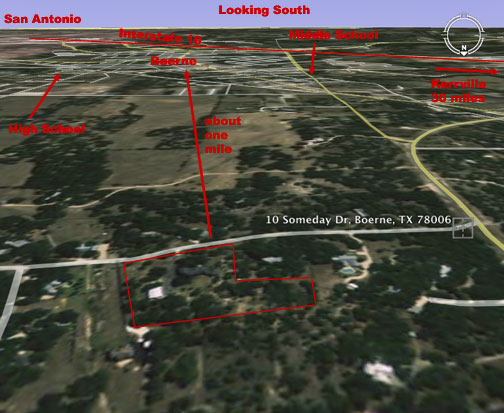 A Google Earth image, showing relationship of property to Boerne.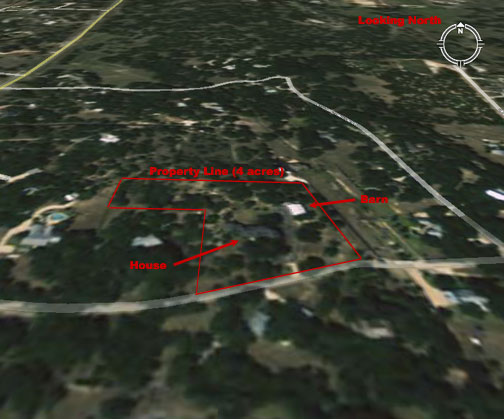 An image from Google Earth.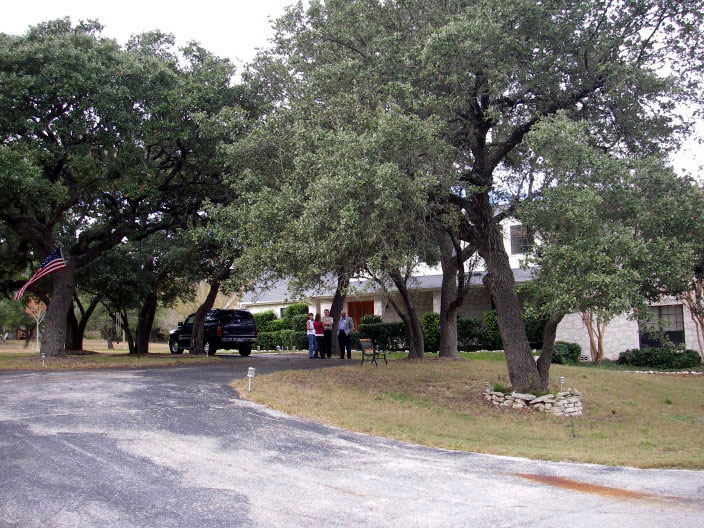 Front of the house from the driveway.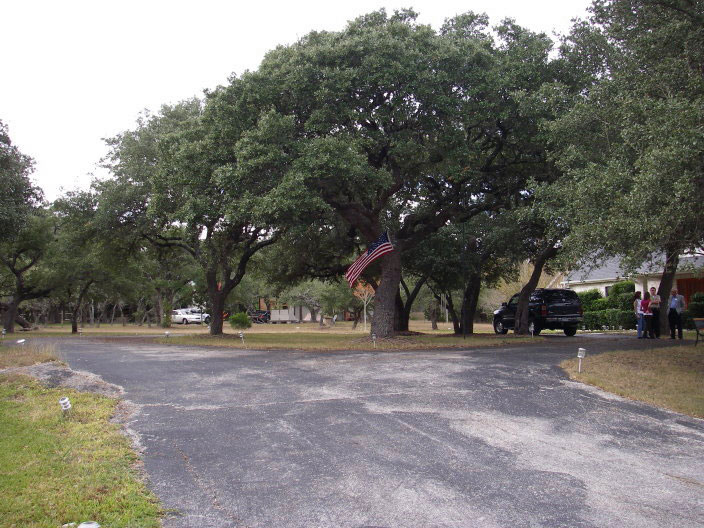 Front yard from the driveway.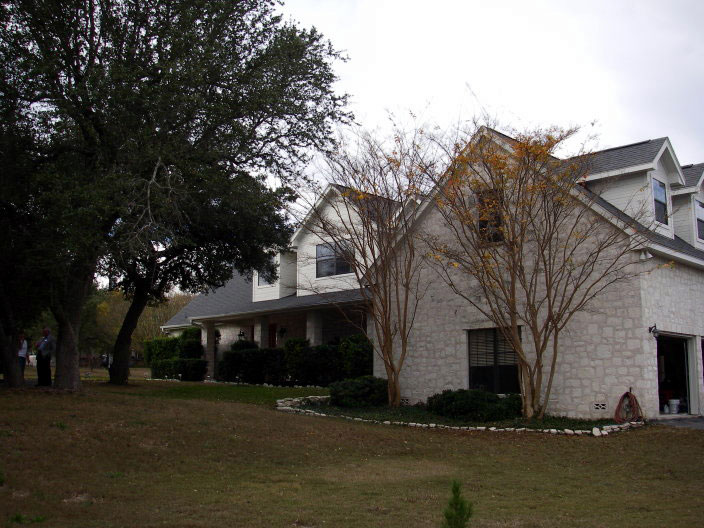 Front the house, featuring garage wing.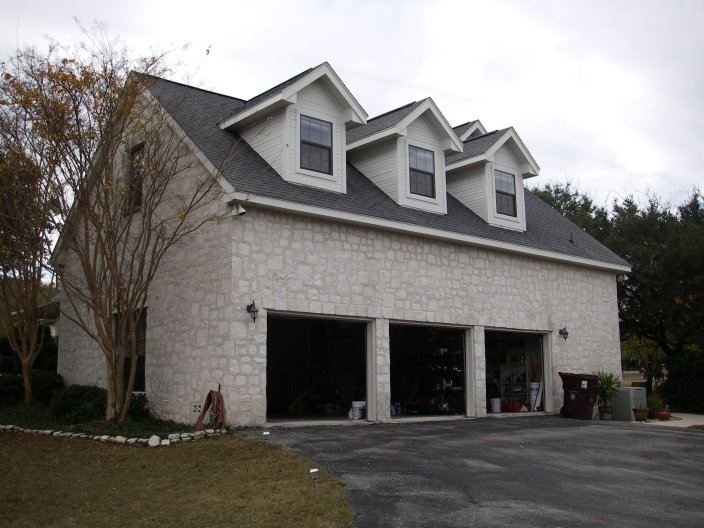 Garage of house, with bonus room on top.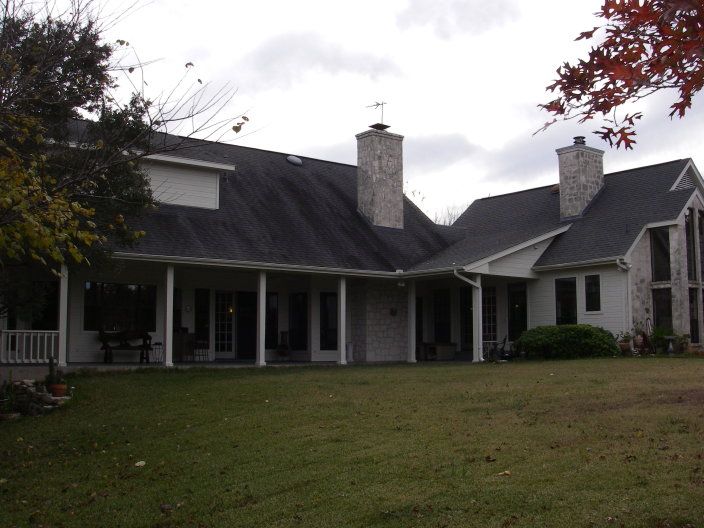 Rear of house with veranda and master wing to the right.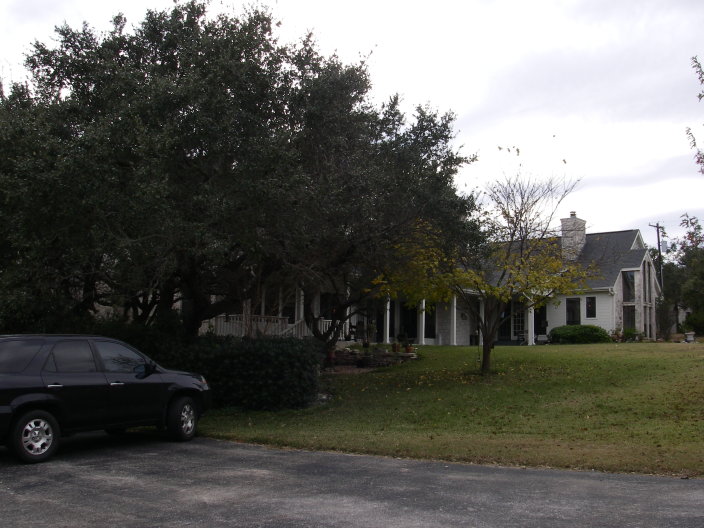 Rear of house from the driveway near the white barn.
View from the back yard. The telephone pole is at the back of the property.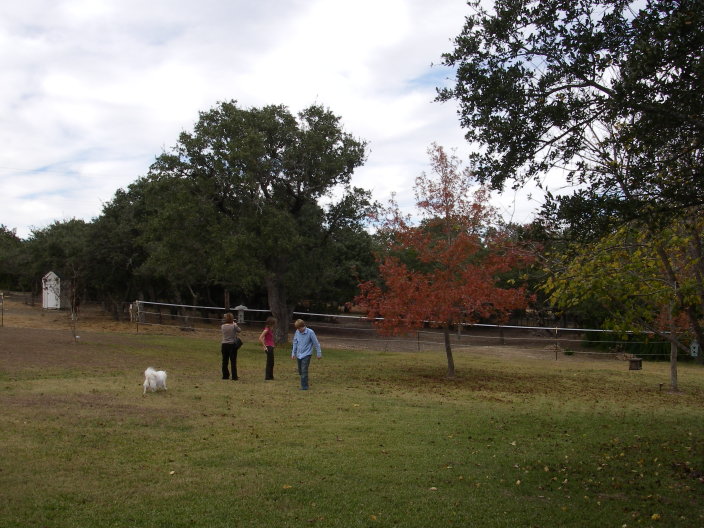 Family in back yard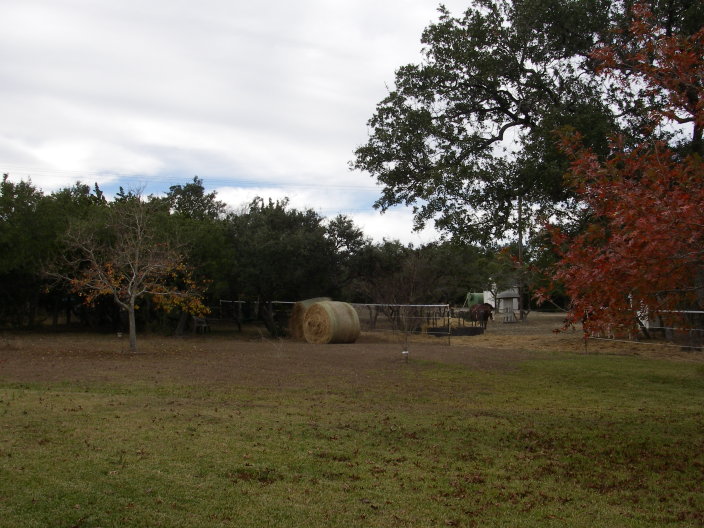 Another view of the "back forty." The small building in the back is the pump house. The trees at the back are at the property line.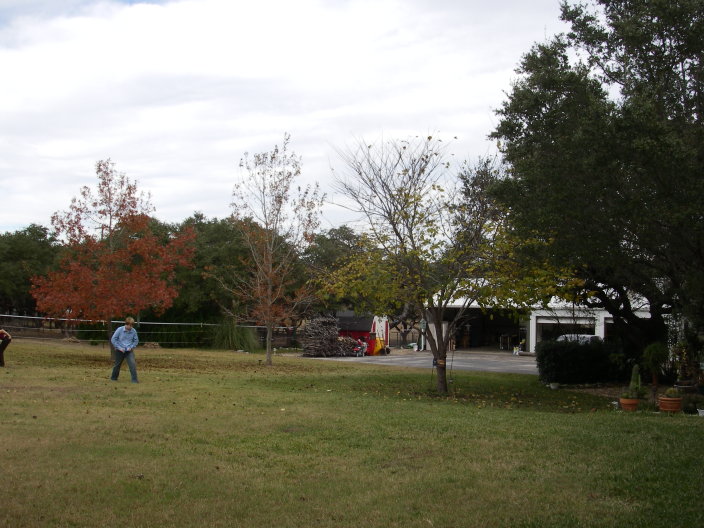 Another view from back yard, with large white "barn" in the background.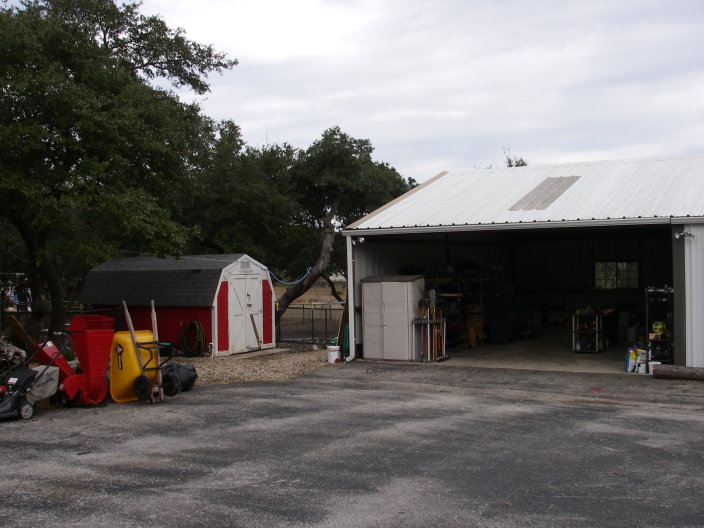 Close-up of part of white barn, with little red barn to the left.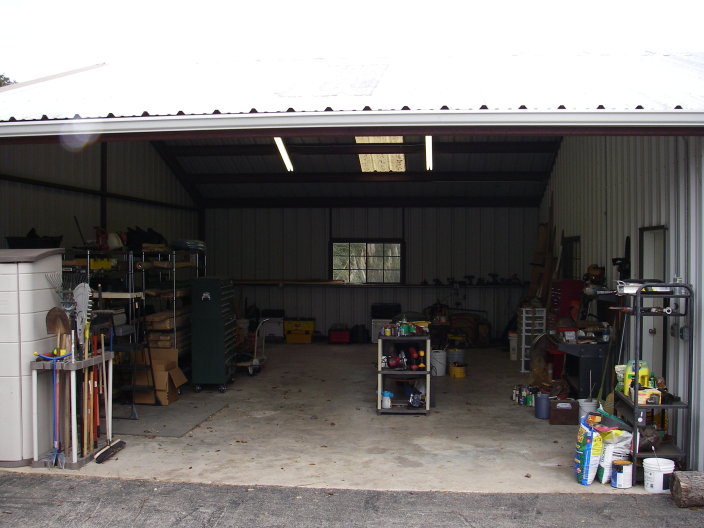 Inside of open part of white barn. Storage area. Trailer may just fit here.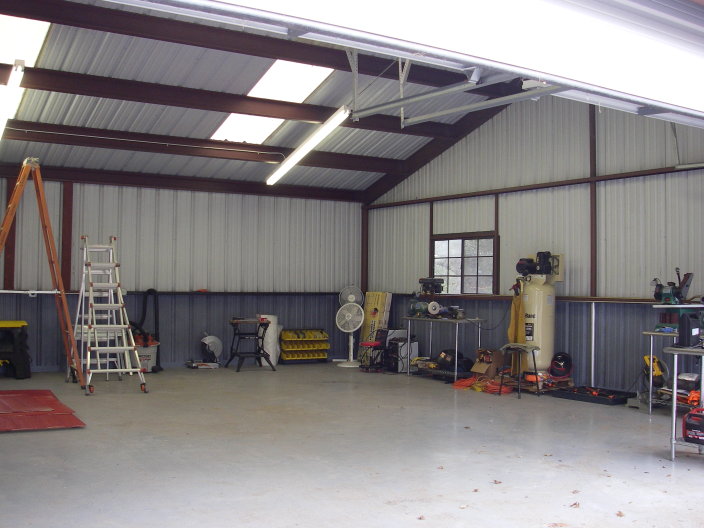 The workshop in the white barn. Has garage doors that close to secure the facility.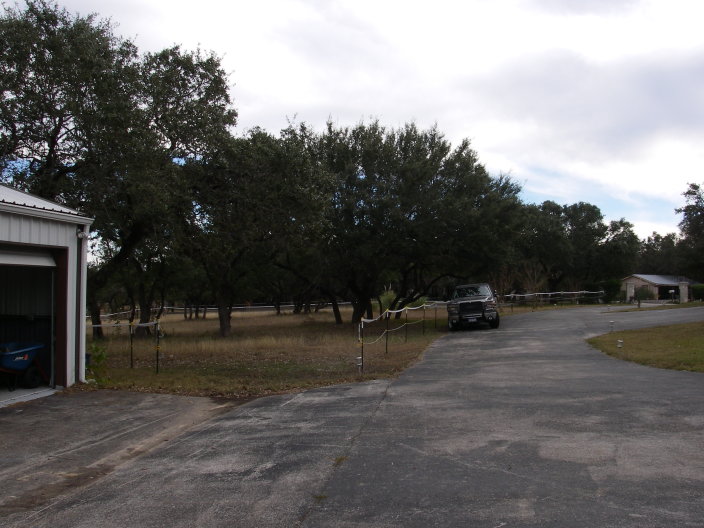 View from white barn to street. Building is house across the street.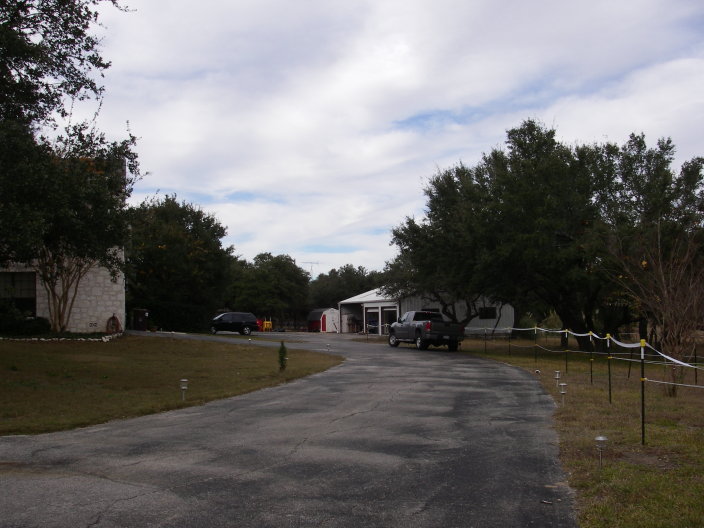 Looking back at white barn from near the street. House is to the left.
Some shots inside the house: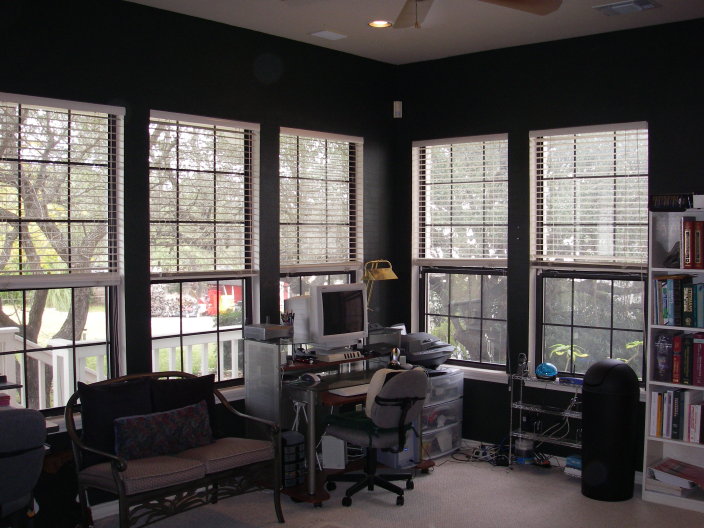 The sun porch/study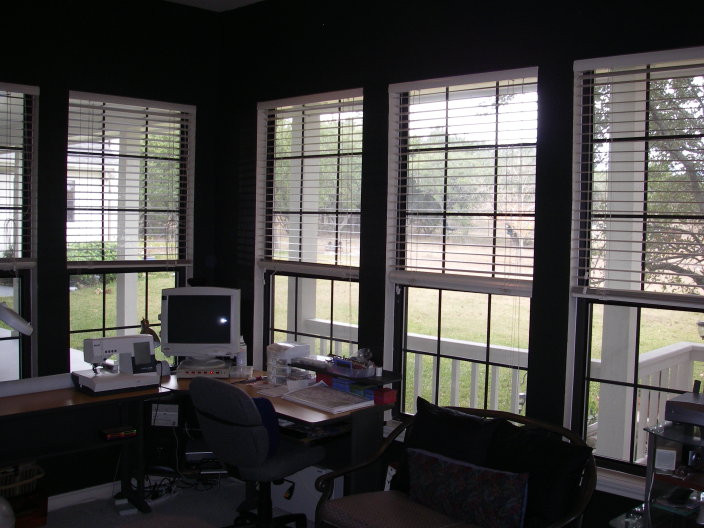 The sun porch, study, with the back yard in the background.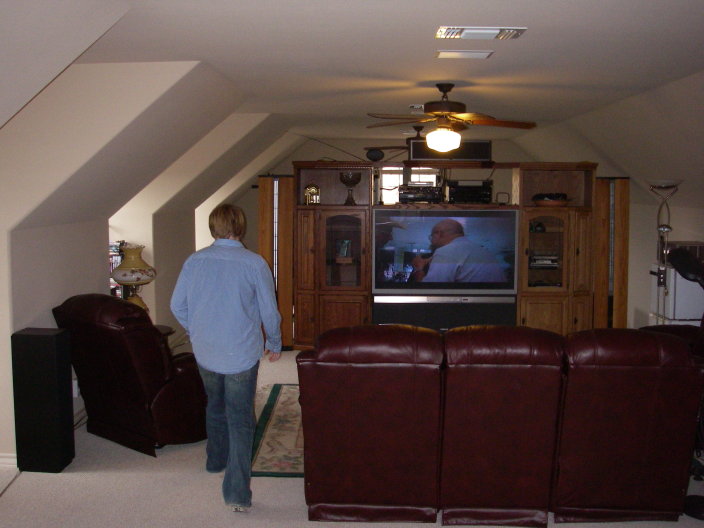 Upper bonus room above the garage. The TV unit is 2/3s through the room.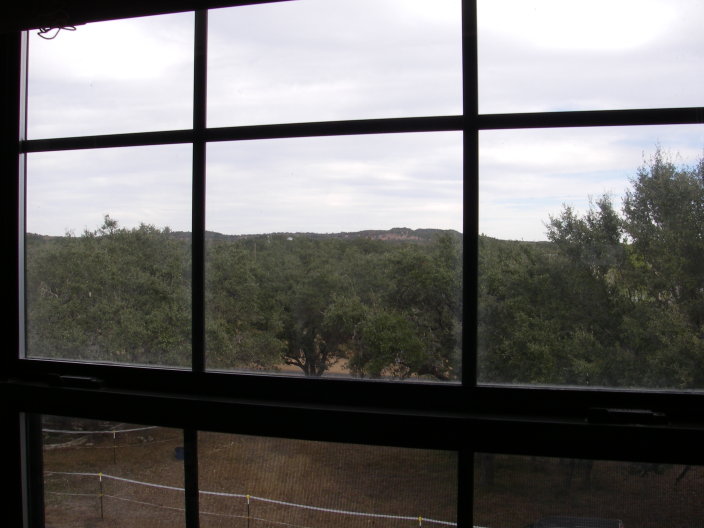 View from the bonus room.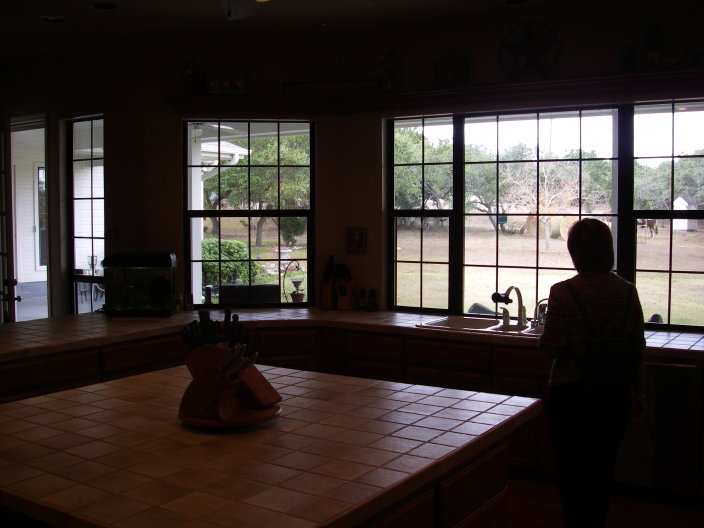 Linda looking out kitchen window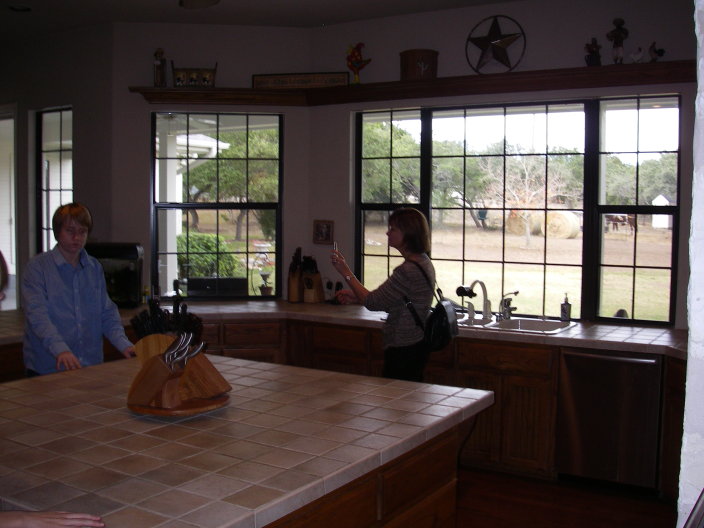 Linda and Nathan in Kitchen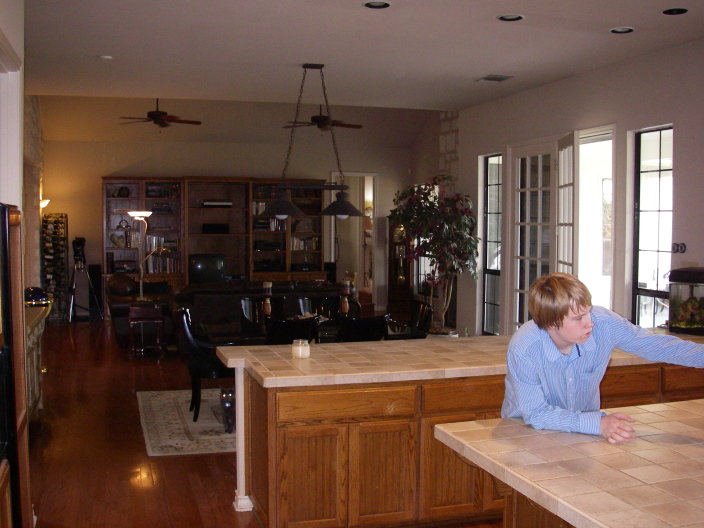 Nathan with Great Room in background.
Some photos from Linda's iPhone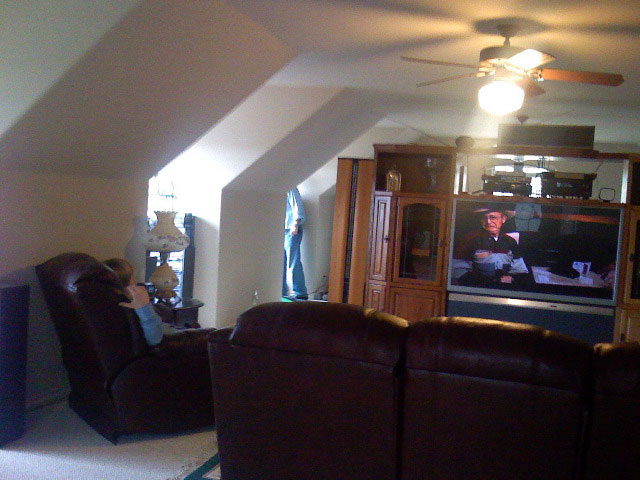 Nathan in upstairs bonus room.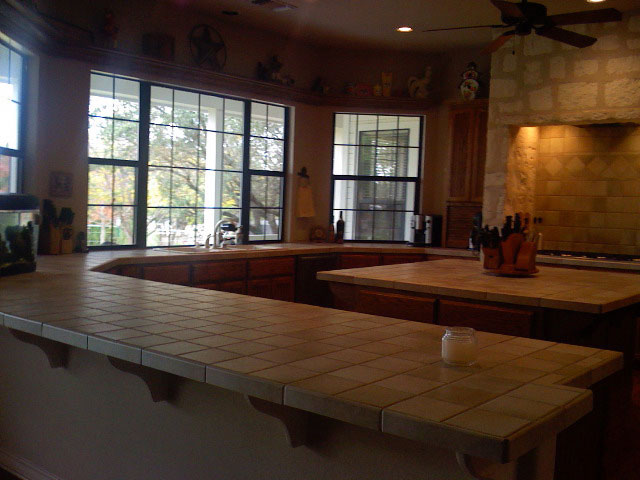 Kitchen counter and island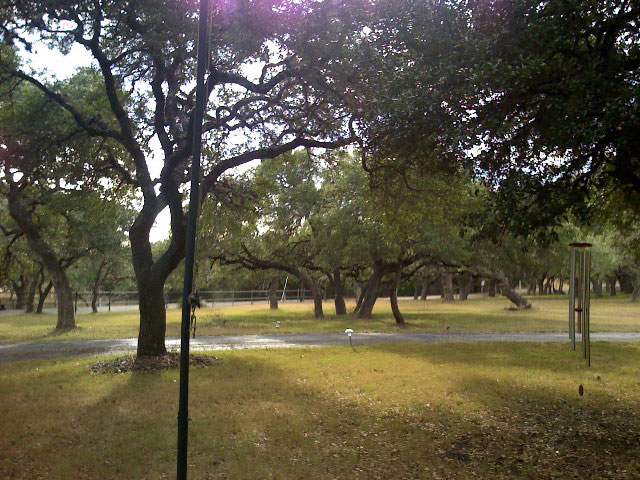 View of street front yard with driveway and street (behind the fence). Lots of oak trees.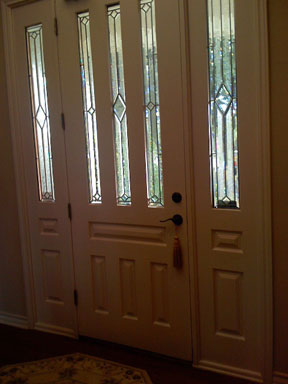 Front door from inside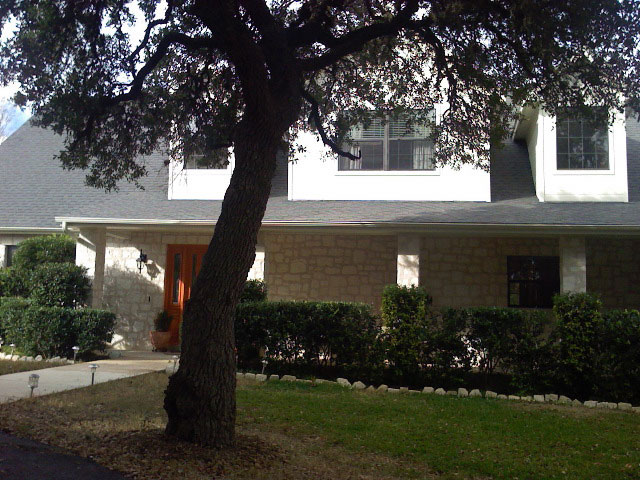 Front of house and door from outside.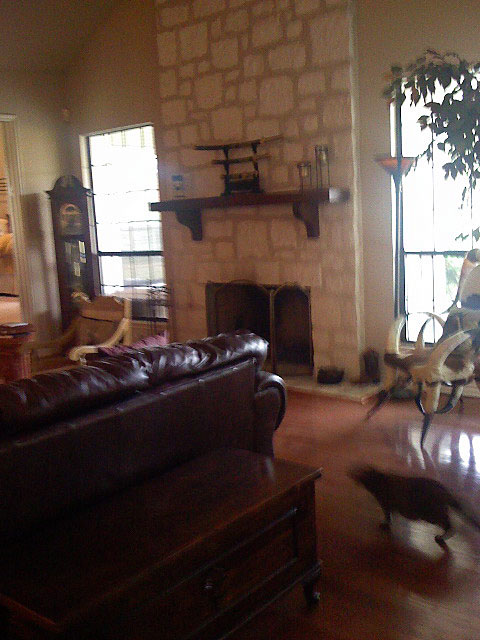 Fireplace in great room