Mark's Personal Page for Veritas
Mark Roberts is the Senior Pastor of Irvine Presbyterian Church, where he has served since 1991. Before that he was on the staff of the First Presbyterian Church of Hollywood. One of the things Mark likes about pastoring is getting to do the skit in the annual summer Vacation Bible School. (He also likes pretending that he has a full head of hair!)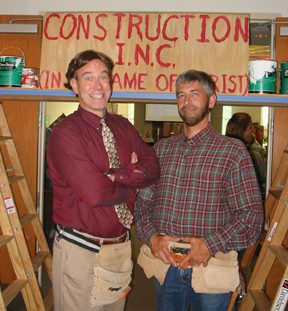 Mark studied at Harvard University, receiving a B.A. in Philosophy, an M.A. in the Study of Religion, and a Ph.D. in New Testament and Christian Origins. He teaches classes in New Testament for Fuller Theological Seminary and San Francisco Theological Seminary.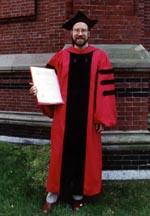 Mark has written several books, including Dare to Be True (WaterBrook, 2003), Jesus Revealed (WaterBrook, 2002), After "I Believe" (Baker, 2002), and Ezra, Nehemiah, Esther (Word, 1993). His most recent book is No Holds Barred: Wrestling with God in Prayer (WaterBrook, 2005).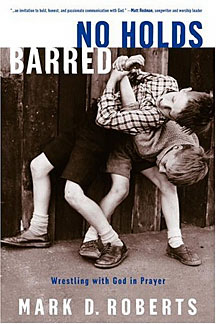 Mark serves on the editorial board of Worship Leader magazine, where he publishes articles and reviews, including his regular column "Lyrical Poetry." He often speaks for churches and other Christian groups, and has been interviewed on over fifty radio programs nationwide.
Mark's website has lots of resources, including his daily blog. You can visit his website at www.markdroberts.com. If you want to get in contact with Mark, please e-mail him at mark@markdroberts.com. Mark's sermon manuscripts are available from his website. If you want to listen to his sermons (streaming or download), you can do this from the IPC website.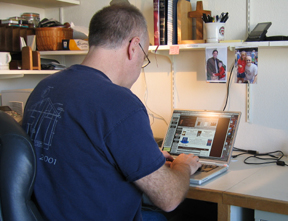 Mark is married to Linda, a marriage and family therapist. They have two children, Nathan and Kara. (Nathan helps out with the visuals a Veritas.) Joining the family are dog Sandy and cat Lily.